Contact Information

Mike Hanley, M.D.
hanley@angiocalc.com
Please feel free to contact me if you have any suggestions about the site or if there is anything I can do to improve your daily practice or research projects.
---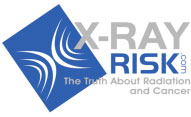 For information about the risk of cancer from radiation exposure please visit www.xrayrisk.com. At X-rayRisk.com you can calculate the increased risk of cancer from medical imaging including CT scans and x-rays.